Trade Winds: Choir group sing for Matthews Yard
Culture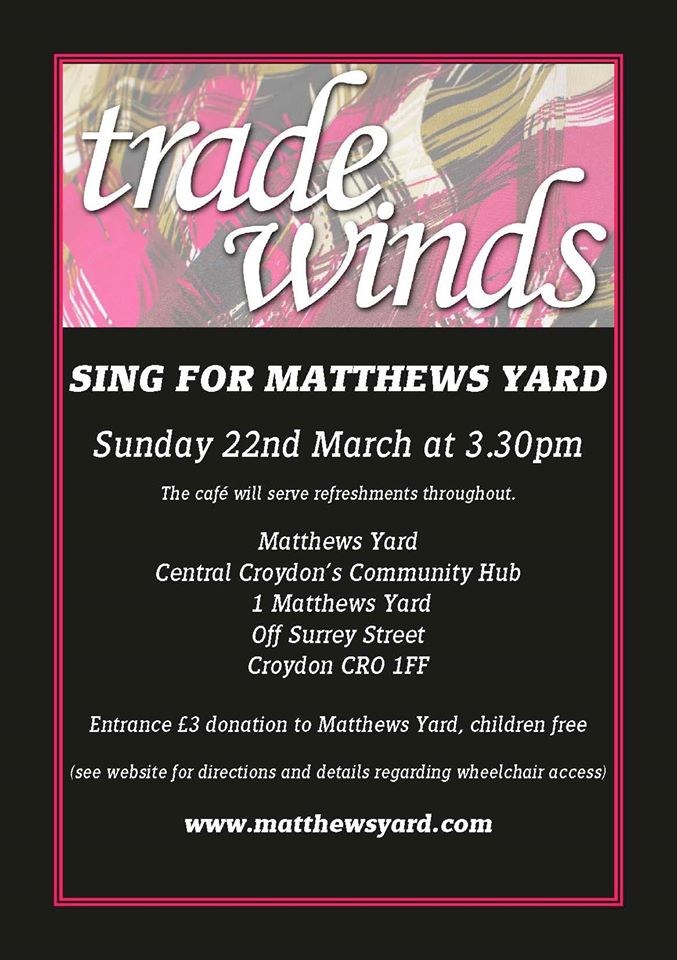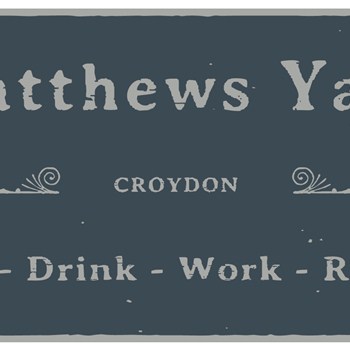 Many thanks to the lovely Libby of Croydon-Spanish and South London Singing: Trade Winds and Vocal Chords for organising this event for us to help raise money for MY in our hour of need, if it wasn't for all of the communities support and kind spirit, we wouldn't be here.Trade winds will be singing in the cafe from 3.30pm. Please learn more about the group on the link, they are a fantastic large choir of many backgrounds, travelling quite far to sing for us. Very happy and excited to have you! If you can donate £3 lovely, if you can't no problem either - just put it in your diary and come!
Trade Winds are volunteering a fundraiser for Matthews Yard, a well-loved community space in Croydon at the end of March. Come and enjoy the singing and cafe, and find out about all the other regular activities that happen here.
Let's bring the community together.